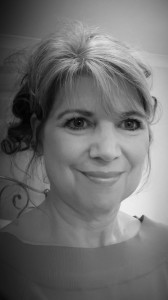 Angela James author lives a few miles from the magical and mystical Avebury Henge – a stone circle where the surrounding countryside is a rich source of inspiration for writing exciting stories about witches, wizards, dragons and fairies.
Angela is passionate about getting children to write, and her mission is to reach out to children with her FREE guide to Creative Writing for Children called, How to Turn a Genie into a Genius in One Move! The guide is only available from this website – Click here
Angela visits schools and libraries to promote Creative Writing, Reading and Storytelling. If you would like an author visit from Angela, you can contact her here…
Angela has written articles for Montessori International Magazine, The Western Daily Press, and a number of parenting websites. She has been interviewed for radio, visited schools and libraries, participated in literary festivals, opened a school library, given talks at numerous public events, and been a guest author for bookshop signings.
Angela James author, is proud to be a member of
and Swindon Fiction Writers