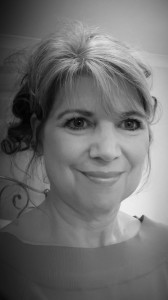 Angela James author lives a few miles from the magical and mystical Avebury stone circle. The surrounding countryside is a rich source of inspiration for writing exciting stories about witches, wizards, dragons and fairies.
Her current books are The Golden Moonbeam and The Theft of the Black Diamond. These are books 1 and 2 of The Amshir Legacy trilogy. Angela is working on book 3, The Mists of the Silver Circle. These titles are suitable for ages 9+.
For readers aged 6-8 years, Angela has written her first title in the Moonshadow Fairy Series, called Moonshadow and the Baby Ice Dragon.
Angela is passionate about getting children to write, and her mission is to reach out to a wide audience with her FREE 45 page guide to Creative Writing called, How to Turn a Genie into a Genius in One Move! The guide is only available through the Subscription Form on this website.*
As an author, Angela has written articles for Montessori International Magazine, The Western Daily Press, and a number of parenting websites. She has been interviewed for radio, visited schools and libraries, participated in literary festivals, opened a new school library, given talks at numerous public events, and been a guest author for bookshop signings.
Angela James author, is a member of
The Society of Authors, http://www.societyofauthors.org
The Alliance of Independent Authors,  http://www.allianceindependentauthors.org/
NAWE (National Association of Writers in Education) http://www.nawe.co.uk/
And is registered as a Patron of Reading for schools http://www.patronofreading.co.uk/
(*By downloading the FREE Writing Guide, you are subscribing to Angela's Quarterly Newsletter. Your details will not be shared, and are only for the purpose of emailing the newsletter. You can unsubscribe from the newsletter at any time.)