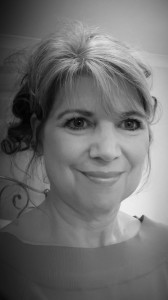 Angela James – Author currently lives a few miles from the UNESCO World Heritage Site of Avebury in Wiltshire. This countryside has inspired writers, artists and poets through the ages, including Angela. Living in an historic landscape with ancient stones, crop circles, the Ridgeway and vast open fields where hares roam in the moonlight, continues to fuel Angela's creative imagination.  After gaining a degree in Literature and Creative Writing, Angela is now creating her debut trilogy The Amshir Legacy, suitable for ages 9+. The trilogy is a thrilling epic fantasy adventure set in a world of magic, witches, wizards, dragons and danger. Angela has written articles for Montessori International Magazine, The Western Daily Press as well as numerous parenting websites on encouraging children to read; she has been interviewed for radio, visited schools and libraries for Creative Writing Workshops and enjoys participating in literature festivals and other public events.
Book 1 in The Amshir Legacy  trilogy is The Golden Moonbeam and this has now been followed with the sequel The Theft Of The Black Diamond. Angela is now working on the final book The Mists Of The Silver Circle.
Angela is also creating a series of illustrated books for readers aged 6-8 years of age. The first book Moonshadow And The Baby Ice Dragon will provide background information as to how Moonshadow, a fairy who doesn't like rules, becomes the keeper of something vitally important in the final book of The Amshir Legacy.